I am writing this to explain why the price of an hour long treatment has gone up this month and is now £40.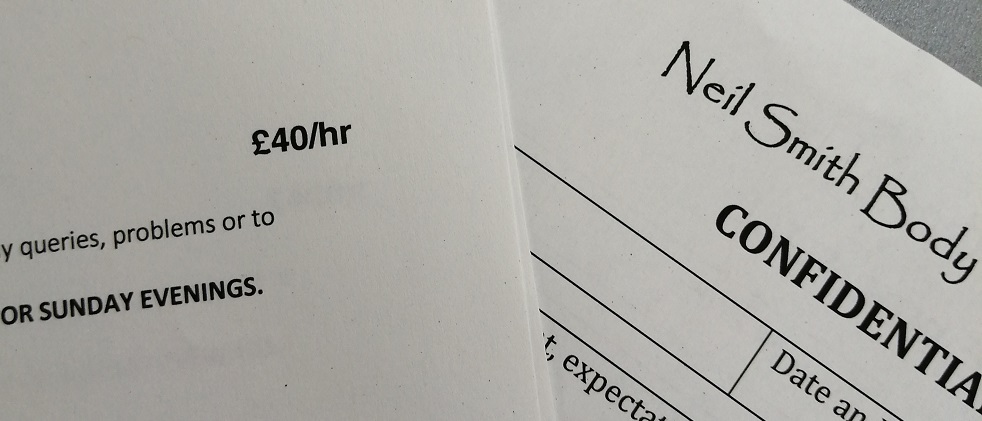 As always, this price includes not only the full sports / remedial massage and/or kinesiology taping, but also the initial consultation and assessment, and the aftercare advice such as stretches to help you get the best out of the treatment.
So, why the price increase?
Well, the short answer is that I have been landed with a significant increase in the overhead costs of running the business, and this increase was too large to simply be able to absorb it myself.
However, the other side of the coin (sorry..) is that my prices have not gone up since 2016, and were lagging behind the norm for a skilled and specialist service that can bring real benefits in terms of improved mobility, pain reduction, etc. You would pay considerably more than my new new price for a more general Swedish massage treatment in one of the Lake District spas…
Settling on £40 as the new price also simplifies things for you and me – the local cashpoints are mostly loaded with £20 notes, and people don't carry pound coins in the way they used to.
I have carried out a consultation with most of my regular clients, and I was heartened that all of them expressed a similar view that they felt what I offer is worth the new fee being charged – so thank you all for your ongoing support!
New price, from January 2020